Build your own new villa
Plot and Build Properties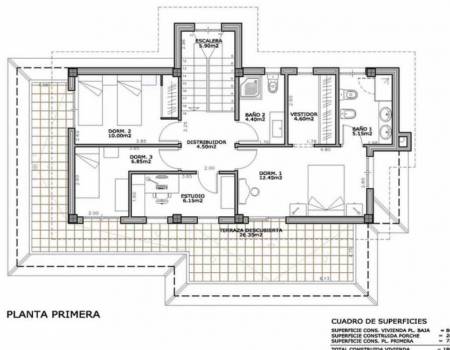 With so many resale properties on the market, you would think it is easy to find your "perfect" home in the sun. You may spend days or weeks looking at various properties, but perhaps the garden isn't facing the right way to get afternoon sunshine or the bedrooms are too small. There are also many properties that are in need of reformation and this can be costly on top of the purchase price.
So why not build your dream home with the help of our architects and builders?
BELVEDERE ESTATES can offer you a complete property management service and assist you throughout the whole construction process. We will source the best architects and builders to do the job with the utmost level of professionalism.
The First Step: Find the right plot.
With our experts, we will ensure that the plots have all the right construction licences in place to start building. We will obtain all the right planning permissions before the first brick has been laid! As well as that, we will make sure all the agreed utility connections are in place.
The Second step: Find the right design.
With a number of different models of villas to choose from, there are also even more ways to customise them. You can literally design your own bespoke home.
We can introduce you to our project monitors that work independently to us and are RICS qualified. (Royal Institution of Chartered Surveyors). They can offer full building surveys and be the intermediary between yourself and the builder. They can manage the entire construction process on your behalf. We recognise that often it can be difficult to find independent professional advice, someone that you can really trust, particularly when there are the added complications of language barriers.
Project Management
The management of a residential construction project in a foreign country can be fraught with difficulties. We are able to provide advice throughout the whole process including the initial procurement of quotations, agreement of the value of changes to your requirements and final inspections. This can help to ensure that you have the best opportunity to achieve the right result at the right price.
Project Monitoring
Review of the technical Project and Contract Documentation.
Monitoring of the technical quality of the project.
Programme review and monitoring.
Payment drawdown thought the project.
Choose a Plot
You can choose from various plots in the Valencia, Alicante and Murcia regions. Contact us today by filling in the form provided. Or you can contact Philip, New Homes Director, directly on philip@belvedere-estates.com.