Costa Blanca
4 Feb 2019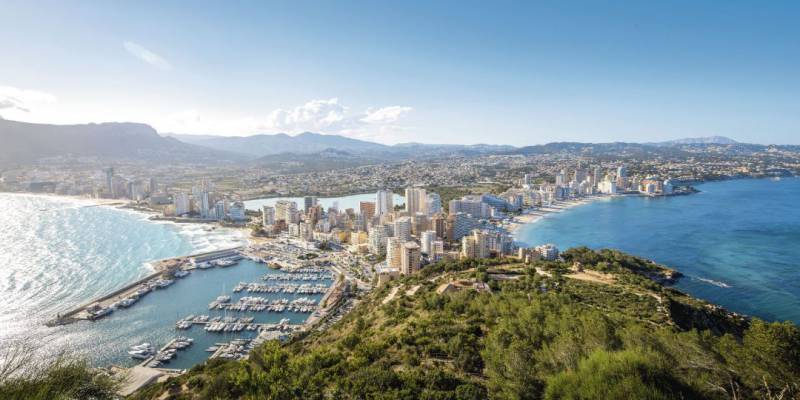 Costa Blanca Miles of beaches, world-class theme parks and lively cities – the Costa Blanca delivers it all, and more.
Long-time favourite
Holidaymakers have been flocking to the Costa Blanca for decades now. Benidorm leads the charge. With a four-mile stretch of white sand and a skyline of skyscrapers, it delivers a beach break with a twist. What's more, the place is home to family-friendly attractions like the Terra Mitica and Aqualandia theme parks. Benidorm knows how to burn the midnight oil, too – its collection of bars and discos put on everything from foam parties to international DJ sets.
Alicante
Another one of the Costa Blanca's big players is Alicante. With its hilltop castle and chic boutiques, it still feels deeply Spanish. Valencia is also within easy reach of the Costa Blanca. This up-and-coming city is snapping at the heels of Barcelona in the must-see stakes, thanks to its space-age architecture and massive oceanographic aquarium.
Hidden gems
Away from the coast, there's another side of Spain to explore. Head into the rocky hills and orange-growing valleys to discover the mountaintop town of Guadalest, the palm-grove village of Elche, and the beautiful Algar waterfalls.
Spain has bounced back from its worst property crash in living memory, but yet in most areas it still offers good value for money and there's plenty of choice for all those British buyers with a freed-up pension pot of £60k or £70k. What's more, many people still want to live there full-time - some 800,000 Britons live in Spain, making it one of the most important host countries for UK expatriates abroad. Healthcare and education costs can be competitive and there is also a healthy appetite for running small businesses in the tourism sector. While the UK remains part of the EU, nothing has changed and your right to live and work in Spain permanently is unaffected by the Brexit result. Nothing changes until we
leave meaning if your plan is to live in Spain permanently, by going now you will acquire rights to services such as healthcare and education that Spain should not remove once we leave. Adding to this, a deal has been made in principle which will allow pensioners to retain the usage of their European Health Insurance benefits (EHIC) once the UK formally leaves the European Union. This said, it's important that individuals pay close attention to further Brexit agreements in 2018 and beyond. With three million EU nationals living in the UK and one million Brits living in EU countries at the time of the referendum in June 2016, it is clear all governments have a strong interest to make our transition from the EU as smooth as possible.